Become a Sponsor!
Our sponsors play a major role in our success as an FRC team. You can donate money or specific equipment, such as tools and laptops. The monetary proceeds are used to cover the expenses for registration, transportation, and materials needed for the construction of the robot.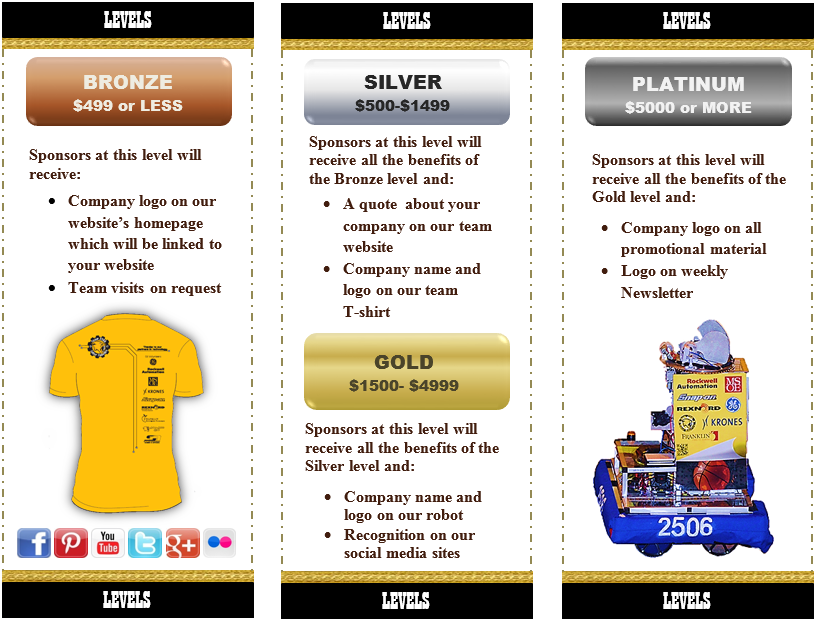 If you are interested in becoming a sponsor, checks can be mailed to:
Saber Robotics
8822 S. 51st Street
Franklin, WI 53132
If you would like to make arrangements to donate time or materials, you can contact us by calling 414-423-4340 *2038, or by e-mailing us at
saberrobotics@gmail.com.